Church Dinner
CSA 2022
"As each has received a gift, use it to serve one another, as good stewards of God's varied grace." ~ 1 Peter 4:10
Our goal: $58,356 Amount paid: $62,607.87
209 Pledges from 204 Givers Above our goal: $4,251.87
Thank you for your generosity!
WHICH VOCATION IS GOD CALLING YOU TO? PRAY AND ASK HIM TO SHOW YOU

(Detroit Priestly Vocations) Sometimes, people believe the word "vocation" is connected only to the priesthood. However, we all are called to a vocation. As we begin National Vocation Awareness Week (Nov. 6-12), we will look briefly on what it means to have a vocation.
There are essentially two vocations in our lives: our general and specific vocation.
Seminarians take charge of pro-life movement with return of Dinner for Life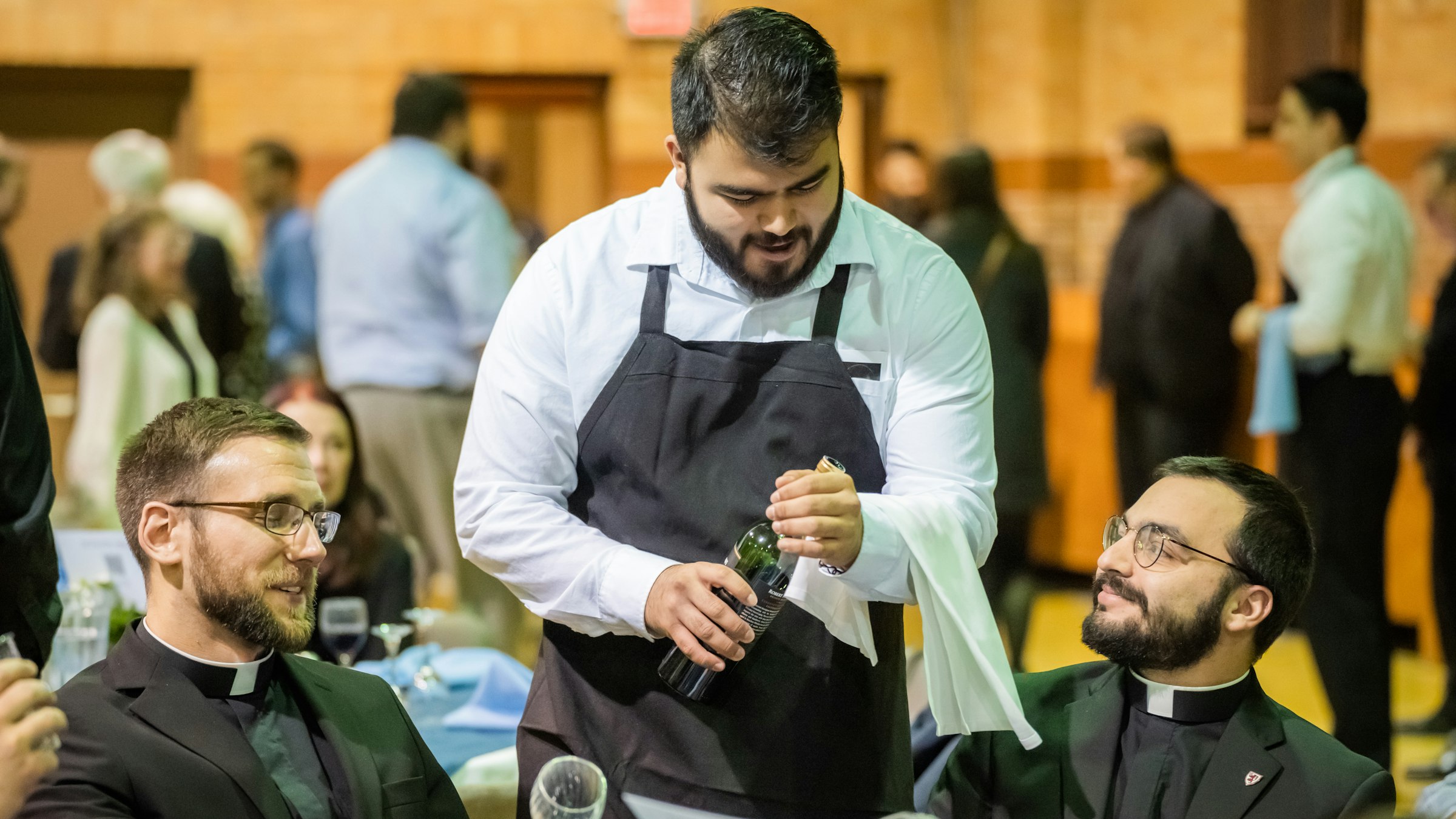 (Detroit Catholic) DETROIT — The 13th annual Dinner for Life, hosted by the seminarians at Sacred Heart Major Seminary on Feb. 3, looked the same as past years: Mass, followed by a dinner prepared and served by the seminarians and a presentation regarding the pro-life movement.
But on the heels of the most significant year since the 1970s for the pro-life movement in Michigan — the overturning of Roe v. Wade in June, followed by the passage of Proposal 3 at the state level in November, which enshrined abortion in the state's constitution — this year's dinner took on a sense of deep importance for the seminary community.
Pope: 'Entire world is at war and in self-destruction'
(Vatican News) On the return flight from South Sudan, Pope Francis is joined by the Archbishop of Canterbury and the Moderator of the Church of Scotland for a press conference. The Pope reflects on the instrumentalization of Benedict XVI's death and the reiterates that criminalizing homosexual people is an injustice.
Office Hours
PARISH OFFICES
~Church Office
~Cemetery Office
~Religious Formation Office

Monday .....9:00am - 3:00pm
Tuesday .....9:00am - 7:00pm
Wednesday .....9:00am - 3:00pm
Thursday .....9:00am - 3:00pm
Friday .....closed

ST CLEMENT CEMETERY
Open every day .....9:00am - 4:00pm
Mass Times
DAILY MASS
Monday.....8:30am
Tuesday....8:30am
Wednesday ...No Mass
Thursday .....8:30am
Friday .....8:30am

WEEKEND MASS
Saturday.....4:00pm
Sunday.....9:00am .....11:00am

CONFESSION
Saturday ....3:00pm

ADORATION CHAPEL
Open 24/7 .... please come to the office for the door code


Simply shop at smile.amazon.com/ch/45-5393590 and AmazonSmile will donate to St Mary Our Lady Queen of Families Parish, at no cost to you.
St Clement Cemetery
Cemetery office.... 586.757.3306 x 303 [email protected]
Click here for pricing & availability
Click here for directions to St Clement Cemetery
Click here for a Burial Search
FRIENDS OF ST. CLEMENT CEMETERY Facebook page.
AA meetings are held in the conference rooms in the church office (2nd floor). Please enter in the rear of the building by playground. (8075 Ritter, CenterLine)
Wednesdays ... 6:00pm
Fridays ... 7:00pm
Sundays ... 7:00pm
St Clement High School Records
St Clement High School records and transcripts are stored at the Archdiocese of Detroit Archives...
12 State Street
Detroit, MI 48226-1823
ph. 313-237-5846
fax 313-596-7199
[email protected]