CSA 2022
"As each has received a gift, use it to serve one another, as good stewards of God's varied grace." ~ 1 Peter 4:10
The Catholic Services Appeal is an opportunity to celebrate the ways our Church in Detroit responds to the material and spiritual needs of individuals and families. One parishalone could not meet these many needs. It is through the sharing of our gifts and our service that we, together, can be the Church Christ wants us to be.Would you consider making a gift to this year's CSA?
Our goal for 2022 is... $58,356
Amount pledged: $2,845
If you think the priesthood is boring or mundane, this episode of Men of the Hearts is for you.
'Rogue decision' blocks Michigan's 1931 abortion ban; critics question judge's impartiality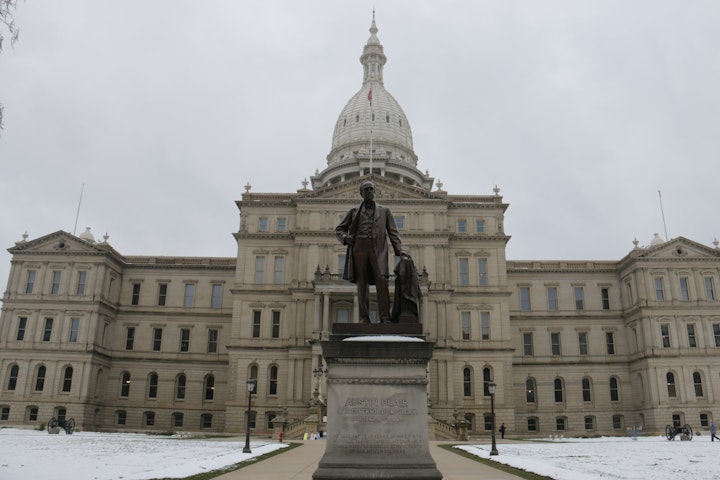 (Detroit Catholic) LANSING (CNA) -- Michigan's longstanding law against abortion cannot be enforced if the U.S. Supreme Court overturns Roe v. Wade, a state judge said May 17 in a temporary injunction.
Pope: 'Church must help heal human destructiveness'

(Vatican News) Pope Francis praises the Pontifical Gregorian University's Institute of Psychology for its 50 years of service, saying the Church must offer the world competent formators to respond to the destruction of war and conflict rooted in human nature.
Office Hours
PARISH OFFICES
~Church Office
~Cemetery Office
~Religious Formation Office

Monday .....9:00am - 3:00pm
Tuesday .....9:00am - 7:00pm
Wednesday .....9:00am - 3:00pm
Thursday .....9:00am - 3:00pm
Friday .....closed

ST CLEMENT CEMETERY
Open every day .....9:00am - 4:00pm
Mass Times
DAILY MASS
Monday.....8:30am
Tuesday....8:30am
Wednesday ...No Mass
Thursday .....8:30am
Friday .....8:30am

WEEKEND MASS
Saturday.....4:00pm
Sunday.....9:00am .....11:00am

CONFESSION
Saturday ....3:00pm

ADORATION CHAPEL
Open 24/7 .... please come to the office for the door code


St Clement Cemetery
Cemetery office.... 586.757.3306 x 303 [email protected]
Click here for pricing & availability
Click here for directions to St Clement Cemetery
Click here for a Burial Search
FRIENDS OF ST. CLEMENT CEMETERY Facebook page.
AA meetings are held in the conference rooms in the church office (2nd floor). Please enter in the rear of the building. (8075 Ritter, CenterLine)
Wednesdays ... 6:00pm
Fridays ... 7:00pm
Sundays ... 7:00pm
St Clement High School Records
St Clement High School records and transcripts are stored at the Archdiocese of Detroit Archives...
12 State Street
Detroit, MI 48226-1823
ph. 313-237-5846
fax 313-596-7199
[email protected]
Simply shop at smile.amazon.com/ch/45-5393590 and AmazonSmile will donate to St Mary Our Lady Queen of Families Parish, at no cost to you.