St Clement Site
25295 Van Dyke, Center Line
Up Coming Events
May 13 - June 18
Baby Bottle Drive (benefits Pregnancy Aid)
---
June 4
Graduation Mass (reservations requested)
11:00am ...St Clement site church
---
June 4
Spring Parish Breakfast
10:00am - 1:00pm ...Social Hall
Youth Group
Youth Group Summer Meetings
June 11, July 9, August 13 & Sept 10

6:30 pm in the Family Center
Dearly Departed
Beloved wife of Steven for 61 loving years. Loving mother of the late Steven, Sharon Mayone (David Moss), Sandra, and Scott. Dearest grandmother of Sidney and Joseph Mayone. Survived by sisters-in-law Gale Timko and Marion Marks and brother-in-law Gerald Taylor. Predeceased by brother Richard Marks, sister Connie Taylor, brothers-in-law Chet Rudzewicz and John Timko, sister-in-law Ann Rudzewicz and son-in-law Chris Mayone. Also survived by many loving nieces and nephews.
Visitation for Joan will be Sunday, May 21, 5:00 PM - 9:00 PM & Monday, May 22, 2:00 PM - 9:00 PM, with a prayer service at 7:00pm at the E. J. Mandziuk & Son Funeral, Sterling Heights, She will lie instate on Tuesday, May 23, 9:30 AM at St. Mary, Our Lady Queen of Families Church (St Clement site) Center Line, until he time of the Funeral service at 10:00am.
Rest in peace, Joan!
Dearly Departed
Vito Buffa, April 4, 2017, Age 97.
Beloved husband of the late Ann Rose for 68 years. Loving father of Louise (Russell) Anderson, Marion Kraemer, and the late John (Nancy). Proud grandfather of 10 and 13 great grandchildren.
Memorial gathering Saturday, May 20, 2017 visitation 9:30 am St. Mary, Our Lady Queen of Families Church (St Clement site), until time of Mass 10:00 am.
Rest in peace, Vito!
Graduation Mass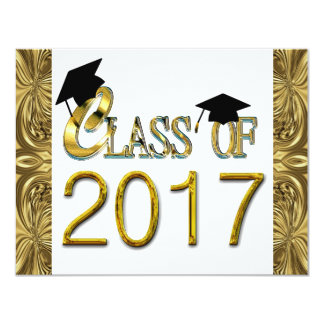 Sunday, June 4, 2017
11am mass @ St. Clement site church
RSVP: 586-757-3306
Send in graduation pictures for bulletin by May 29, 2017 to bulletin.smolqf@gmail.com
CSA 2017
Our goal: $66,131
Pledged: $23,895
Amt needed: $42,236
This year you have the option of on-line giving, http://smolqf.aodcsa.org. It is quick, safe and secure.
Thank you for your continued support of our parish and church community!
Young Adult activities
Calling all young adults! Join us at these AWESOME events!
Are you home from college? Connect with others at these great events!
May 25 Theology on Tap 6:30PM at St. John Fisher. Come out to hear youg adults give inspiring talks of what God has done in their lives! $5 for pizza and beverages!
Discernment Retreat
May 19-20, 2017
The Discernment Retreat is for single men aged 16 – 55 seeking a better understanding of their vocation from the Lord. It takes place at Sacred Heart Major Seminary in Detroit.
The Discernment Retreat will be time well spent with men who are dedicating their lives to serving the Lord and His people.
Pope Francis: Open your heart to the Holy Spirit
It is only the Holy Spirit Who can teach us to say: "Jesus is the Lord." That was the focus of Pope Francis' reflections during the morning Mass at the Casa Santa Marta on Monday. The Holy Father emphasized that we must open our hearts in order to hear the Holy Spirit, and thus be able to bear witness to Christ.
Office Hours
PARISH & CEMETERY OFFICES
586.757.3306
Monday - Thursday .....9am - 4pm*
Friday .....closed
(*closed for lunch 12pm - 1pm)

ST CLEMENT CEMETERY
Open every day .....9am - 4pm

RELIGIOUS FORMATION OFFICE
586.427.2759
586.427.2761
Tuesday & Thursday, September - May
9am - 7:30pm*
(*closed for lunch 12pm - 1pm)
Located in the Family Center at the St. Dorothy Site -Entrance on West side of building
Mass Times
DAILY MASS
Monday
St Dorothy Site .....8:30am
Tuesday
St Clement Site .....8:30am
Wednesday ....No Mass
Thursday
St Dorothy Site .....8:30am
Friday
St Dorothy Site .....8:30am

WEEKEND MASS
Saturday
St Clement Site .....4:00pm
Sunday
St Dorothy Site .....9:00am
St Clement Site .....11:00am
Parish Claendar
C= St Clement campus church
D= St Dorothy campus church
GR= St Clement campus Great Room
SH= St Dorothy campus Family Center/Social Hall
O= Parish Office
St Clement Cemetery
Cemetery office.... 586.757.3306
Click here for pricing & availability
Click here for directions to St Clement Cemetery
Friends of St. Clement Cemetery | Preservation and Restoration of St. Clement Cemetery website
ST. MARY, OUR LADY QUEEN OF FAMILIES Facebook page
FRIENDS OF ST. CLEMENT CEMETERY Facebook page.
St Clement High School records and transcripts are stored at the Archdiocese of Detroit Archives...
12 State Street
Detroit, MI 48226-1823
ph. 313-237-5846
fax 313-596-7199
archives@aod.org